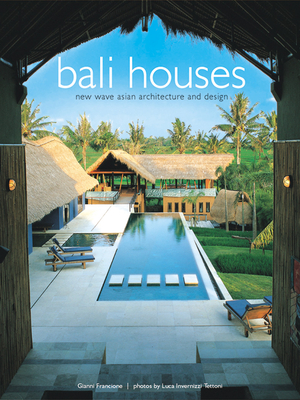 Bali Houses (Hardcover)
Periplus Editions, 9780794600136, 192pp.
Publication Date: March 15, 2003
* Individual store prices may vary.
Description
This Balinese design book, containing over 300 beautiful photos and extensive commentary will add a distinctive tropical flair to your interior decorating and architecture. The phenomenon loosely termed "Bali style" has been the subject matter for countless books on art, architecture, and interior design. In this book, author and architect Gianni Francione showcases the new generation of Bali-style homes, interiors, and artifacts that utilize what he terms a new internationalism. Even though the timeless, distinctive Balinese bale, open to a panorama of rice fields and the evening breeze, is still there, it may now be made in marble or stone. Similarly, present-day villas, resort bungalows, shops, restaurants, and other buildings are just as likely to use modernist techniques and materials as they are to utilize alang-alang and coconut wood. Bali Houses presents this new departure in architecture, interior design, glassware, table settings, textiles, furniture, and furnishings in many never-before-photographed locations. It is a fitting sequel to Bali Modern.
About the Author
Gianni Francione is an architect from Turin, North Italy, who has been based in Southeast Asia, mainly in Bali, for over 20 years. Best known for his modernistic projects, he is a pioneer of a style of design that combines traditional materials with a contemporary vision of space.