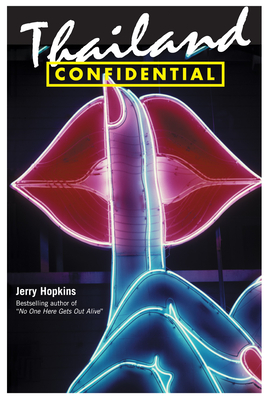 Thailand Confidential
Paperback

* Individual store prices may vary.
Description
Wanna stand in the face of a charging elephant, get hit by a motorcycle, eat giant water bugs, blowtorch your mouth on some of the hottest chili peppers on earth, then go watch a sex change operation? Of course you don't, but, happily, Jerry Hopkins has done all that and more--lots more--in this darkly humorous, deeply affectionate, clear-eyed but never patronizing portrait of Thailand, his adopted home. Highly recommended. --Tim Cahill, author of Lost in My Own Backyard, Hold the Enlightenment and Jaguars Ripped My Flesh After over a decade in the country, Hopkins knows and loves his subject dearly--that much is obvious--and his vivid portrait projects that love from every page. --Jann Wenner, editor and founder of Rolling Stone Magazine A loving expose of everything that's wonderful about Thailand, and much that isn't. Should be required reading for all newcomers. --Joe Cummings, author of the Lonely Planet Thailand Guide Writer Jerry Hopkins came to Thailand for a visit in the 1980s, and ended up a permanent resident with a temporary visa--a big, white farang haunting the bars and back alleys of Bangkok. His essays explore the mystery and mayhem of The Land of Smiles to hilarious--and sometimes disturbing--effect. Travel with him to a place where whisky is rum, water buffaloes are gay, insects are dinner, dildos are lucky charms, and your wildest adolescent fantasies can come true (for a nominal fee).
Periplus Editions, 9780794600938, 256pp.
Publication Date: September 15, 2005
About the Author
Jerry Hopkins wrote bestselling biographies of Elvis Presley, Jim Morrison, and Jimi Hendrix and was an editor and correspondent for Rolling Stone for twenty years. He is the author of 30 books, including the recent Extreme Cuisine. He currently lives in Thailand.
or
Not Currently Available for Direct Purchase