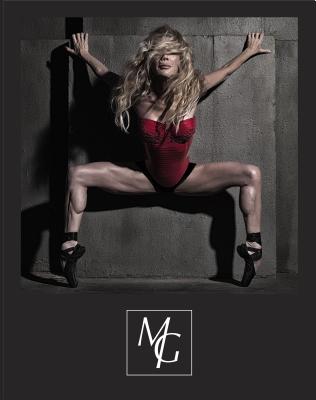 MG (Hardcover)
Rosettabooks, 9780795350320, 252pp.
Publication Date: April 11, 2017
* Individual store prices may vary.
Description
Marjorie Goodson, a classically trained ballet dancer, and the daughter of the late Mark Goodson, brings us a collection of dramatic and dynamic dance images in her book titled MG. Her use of gritty, raw, and often nude imagery reveals the dancer's sensual, provocative nature and her love of the "contemporary" through the architectural shapes she creates and molds with her sculpted body. With stunning textures, lighting, and composition (and a wild imagination), MG highlights the sheer physicality and drama of contemporary dance. Alternating between flamboyant and vulnerable, Goodson celebrates the body "physical" and the body "emotional." At 54, Goodson proves that you can be beautiful and passionate at any age. MG is a sensual, powerful and uplifting feast for the human spirit. 153 photographs by acclaimed photographer Andreea Radutoiu.
About the Author
Marjorie Goodson, a New York native, began dancing at the age of eight at the prestigious School of American Ballet, sparking an enduring love of dance that would fuel her for the rest of her life. Raised around television by her father, Mark Goodson, famed game show producer of such shows as Family Feud and The Price is Right, Marjorie moved to California in her 20s to pursue a career in acting and dancing. In 1986, she joined forces with Alex Trebek on her father s game show Classic Concentration and remained there for the next five and a half years. In 1993, with the birth of her first child, Hannah, Marjorie decided to postpone a career in television for a career as a mother. Her passion for dance never diminished. By the age of 49, with her daughter off to college, Goodson faced the proverbial empty nest, but saw this as an opportunity to reinvent her life, body, and mindset. By age 54, having thrown herself back into the world of ballet and jazz, the dance photography book MG was born an inspiring collection of images that prove you can achieve health, beauty, passion, and confidence at any age. This celebration of movement and the human form perfectly exemplifies her motto: All in, not all over. Goodson s most recent philanthropy work includes Georgetown University, the Amanda Foundation, the Maple Counseling Center, the Wallis Annenberg Center for the Performing Arts, the Music Center, and the Barak Ballet, where she is a founding member. Marjorie currently lives in Los Angeles, California."
or
Not Currently Available for Direct Purchase