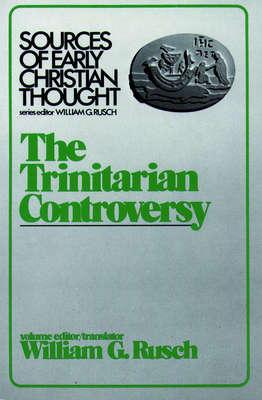 Trinitarian Controversy (Sources of Early Christian Thought) (Paperback)
Augsburg Fortress Publishing, 9780800614102, 196pp.
Publication Date: October 1, 1980
* Individual store prices may vary.
Description
This volume explores the development of the doctrine of the Trinity in the patristic church as a result of the Arian controversy: Arius -- Letter to Eusebius of Nicomedia Arius -- Letter to Alexander of Alexandria Alexander of Alexandria -- Letter to Alexander of Thessalonica The Synodal Letter of the Council of Antioch, A.D. 325 The Creed of the Synod of Nicaea (June 19, 325) The Canons of Nicaea, A.D. 325 Eusebius of Caesarea -- Letter to His Church concerning the Synod at Nicaea Arius -- Letter to the Emperor Constantine Athanasius -- Orations against the Arians, Book 1 Gregory of Nazianzus -- Third Theological Oration concerning the Son Gregory of Nyssa -- Concerning We Should Think of Saying That There Are Not Three Gods to Ablabius Augustine of Hippo -- On the Trinity, Book 9.