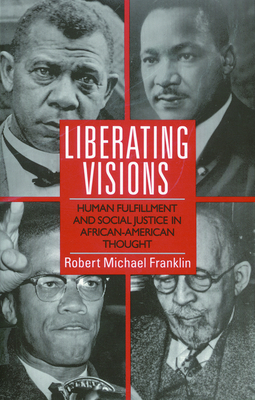 Liberating Visions
Paperback

* Individual store prices may vary.
Description
The four men spotlighted in this book, together with other black religious and political leaders and communities, have developed distinctive and significant traditions of moral thinking and social criticism. . Although the principal concern of these thinkers was social justice entailing significant institutional transformations in American society, they were also attentive to the substantive content and formal character of the authentically free life and moral person. Indeed, most of them realized that authentic liberation required personal as well as social transformation. . Despite the significance and diversity of perspective in black theology, however, much of it does not adequately attend to the host of issues related to personal identity, wholeness, and fulfillment. ... This general inattention to the personal dimension of the liberation enterprise has important consequences. Failure to understand the person-centered dimension of a broader, inclusive societal transformation can lead to a disturbing paradox: an optimism concerning the future of society existing alongside personal and familial disintegration, despair and frustration. . Our method for. correcting the perspectival imbalance in black theology is to identify the finest and most-trusted resources and reflections on personal wholeness in the modern black community and to present them for revision, reconsideration, and possible reappropriation. . In this book, I examine visions of human fulfillment and of the just society as presented by Booker T. Washington (1856-1915), W. E. B. Du Bois (1868-1963), Malcolm X (1925-1965), and Martin Luther King, Jr. (1929-1968). . As I examined the ranks of post-Reconstruction African American leaders, I did so with an eye for those whose intellectual and political influence upon past and present Americans could be characterized as monumental.
Augsburg Fortress Publishing, 9780800623920, 188pp.
Publication Date: January 1, 1989