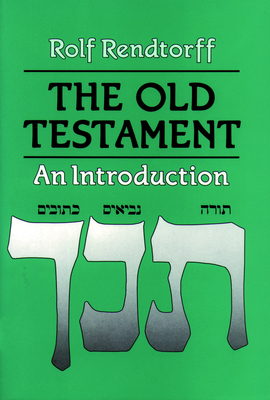 Old Testament an Introduction
Paperback

* Individual store prices may vary.
Description
The Old Testament is a collection of writings which came into being over a period of more than a thousand years in the history of the people of Israel and which reflect the life of the people in this period. Therefore, there is a reciprocal relationship between the writings or books of the Old Testament and the life of Israel in its history. The understanding of the texts presupposes insights into the historical context and the development of the life of Israelite society, while at the same time the texts themselves are the most important, indeed for the most part the only, source for it.
This Introduction attempts to take account of this reciprocal relationship. The first part deals with the history of Israel. However, its approach differs from most accounts of this history. It takes the Old Testament texts themselves as a starting point and first of all outlines the picture of historical developments and associations which the texts present. An attempt is then made, on this basis, to reconstruct historical developments by introducing material from outside the Bible. This method of working leads to close connections between the second and third parts, because it has to take account of the nature and original purpose of the texts and their function within the biblical books as they are now. The second part attempts to present the texts collected in the Old Testament as expressions of the life of Israel. The third part discusses the books of the Old Testament in their present form.
Augsburg Fortress Publishing, 9780800625443, 324pp.
Publication Date: February 1, 1991