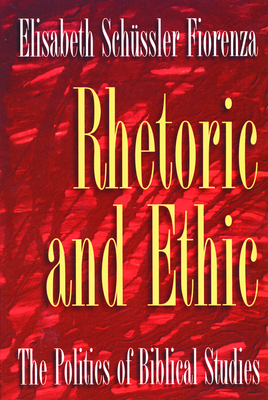 Rhetoric and Ethic
The Politics of Biblical Studies
Paperback

* Individual store prices may vary.
Description
In this major study, leading feminist biblical critic Elisabeth Schussler Fiorenza focuses on Paul and his interpreters. She questions the apolitical ethos of biblical scholarship and argues for an alternative rooted in a critical understanding of language as a form of power. Modern biblical criticism, she reasons, derives much of its methodology and inspiration from an outdated notion of modern science. It professes value-neutrality and detachment from the world of politics and history. Yet, Schussler Fiorenza maintains, this posture belies an objectivity that fails to engage the sociopolitical context of both the text and today's reader. It also does not recognize the rhetorical character of biblical texts and readings. If language is understood in the sense of ancient rhetorics as a form of power that constitutes reality, then an ethics of interpretation is called for. The task of biblical studies is to identify and assess the ethical resources and moral visions of biblical religions. "Only then," Schussler Fiorenza contends, "will bibical studies be a significant partner in the global struggles seeking justice and well-being for all."
Augsburg Fortress Publishing, 9780800627959, 236pp.
Publication Date: November 1, 1999