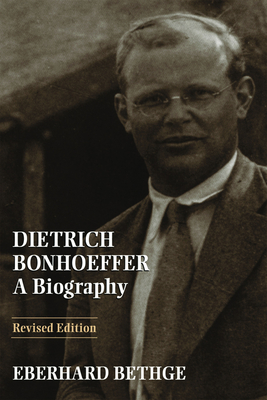 Dietrich Bonhoeffer
A Biography
Paperback

* Individual store prices may vary.
Description
At a time when much of the world was either enticed with or entrapped by fascism, Dietrich Bonhoeffer dared to live the morally responsible Christian life to its most expressive, and tragic, end. As a theologically rooted opponent to National Socialism, and later as a member of the political resistance against Nazism, Bonhoeffer was recognized as a leader even by his enemies and was hanged by the Gestapo in 1945. His legacy has inspired many and has demonstrated his landmark life and works to be among the most important of the twentieth century and the most relevant for our times ahead.
This celebrated biography of Dietrich Bonhoeffer by Eberhard BethgeBonhoeffer's friend, pupil, close associate and relative by marriagehas been fully reviewed, corrected, and clarified by leading Bonhoeffer scholar Victoria Barnett for this new edition of the classic and definitive work. With previous sections updated and expanded, and entirely new sections on Bonhoeffer's childhood never before seen in English, this edition is sure to be the most accurate and inspiring textual rendering of Bonhoeffer to date.
Fortress Press, 9780800628444, 1048pp.
Publication Date: February 18, 2000