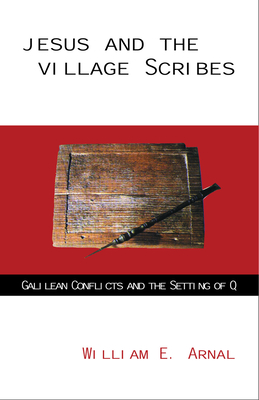 Jesus and the Village Scribes
Paperback

* Individual store prices may vary.
Description
This volume challenges Gerd Theissen's dominant thesis of wandering radicals as the earliest spreaders of the Jesus tradition. Several conclusions emerge: (1) the textual evidence for the wandering radicals hypothesis is not tenable and it must be replaced with one that more closely comports with the evidence: (2) the immediate context of the Jesus movement, and of Q in particular, is the socio-economic crisis in Galilee under the Romans; and (3) the formation of Q is the product of Galilean village scribes in the Jesus movement reacting to the negative developments in Galilee that affected their social standing.
Arnal moves decisively beyond earlier Q studies, which focused almost exclusively on literary history without dealing with the social realitites of the first century.
Augsburg Fortress Publishing, 9780800632601, 308pp.
Publication Date: January 1, 2001