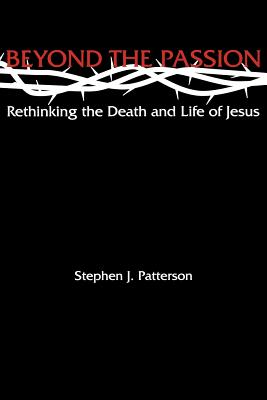 Beyond the Passion: Rethinking the Death and Life of Jesus (Paperback)
Rethinking the Death and Life of Jesus
Augsburg Fortress Publishing, 9780800636746, 161pp.
Publication Date: August 1, 2004
Description
For most Christian believers, what is truly remarkable and important about Jesus is not his life, but his resurrection from the dead. They may believe that Jesus' death is significant not as the end of Jesus' life, but as the first half of the saving event that comprises the Christian gospel: the death and resurrection of Jesus. For Christians, this great divine cosmic event, around which all of human history pivots, is what saves us from our sins. Apart from this, the death of Jesus would simply be the meaningless end to an interesting but insignificant life. In this lively and provocative work, Patterson reconstructs early Christian assessments of Jesus' significance and also questions basic assumptions about modern interpretations of Jesus' death. He emphasizes the importance of Jesus' life in relation to his death and resurrection. And he challenges individualistic notions of how Jesus' death relates to Christian ethics.
Advertisement