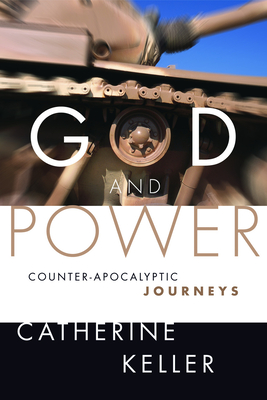 God and Power
Counter-Apocalyptic Journeys
Paperback

* Individual store prices may vary.
Description
The questions raised by use of American power and theadvent of an American empire, Keller argues, reveal adeeply troubled political unconscious that is wrestling withbasic religious issues of power, terror, territory, and love.
Keller traces our response to the current national, international, and religious situation to the deeply fraughtlegacy of Christian apocalypticism. Religious and politicalfactions both left and right, she argues, read our situation inapocalyptic terms without truly understanding that complexlegacy.
After diving deeply into the multiple and conflictingpolitical and religious meanings of the Book of Revelation, she proposes a counter-apocalypse, an anti-imperial politicaltheology of love.
Fortress Press, 9780800637279, 184pp.
Publication Date: May 26, 2005