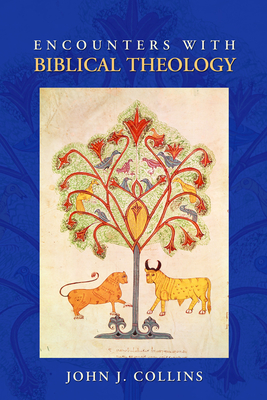 Encounters with Biblical Theology
Paperback

* Individual store prices may vary.
Description
This important book for use in Old Testament courses is also a valuable resource for those exploring the role of the Bible in culture today. The articles include:
Theoretical IssuesIs a Critical Biblical Theology Possible?Biblical Theology and the History of Israelite ReligionThe Politics of Biblical Interpretation
The PentateuchFaith without Works: Biblical Ethics and the Sacrifice of IsaacThe Development of the Exodus TraditionThe Exodus and Biblical TheologyThe Biblical Vision of the Common Good
Wisdom and Biblical TheologyThe Biblical Precedent for Natural TheologyProverbial Wisdom and the Yahwist VisionNatural Theology and Biblical Tradition: The Case of Hellenistic Judaism
Apocalyptic LiteratureTemporality and Politics in Jewish Apocalyptic LiteratureThe Book of Truth: Daniel as Reliable Witness to Past and Future in the United States of AmericaThe Legacy of Apocalypticism: Christian Adaptations of Jewish TraditionJesus and the Messiahs of IsraelJewish Monotheism and Christian Theology
Fortress Press, 9780800637699, 256pp.
Publication Date: October 1, 2005