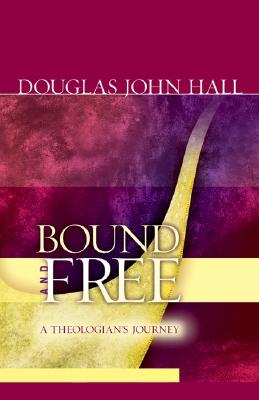 Bound and Free: A Theologian's Journey (Paperback)
A Theologian's Journey
Augsburg Fortress Publishing, 9780800637736, 156pp.
Publication Date: June 15, 2005
* Individual store prices may vary.
or
Not Currently Available for Direct Purchase
Description
In our largely secular, postmodern environment, theology perhaps appears quaint and archaic. Yet Never has a thinking faith been more vital than today, says Douglas John Hall, when religious pluralism and fundamentalisms abound. Precisely because we live in a post-Christendom era, he asserts, serious religious reflection on the meaning and import of Christian faith is indispensable to renewing a sidelined church, a disoriented society, and ourselves as people of faith. Hall shows how in his fifty years of theological journeying he himself has come to see in theology a personal quest or even compulsion to dive deeply into life's deepest ambiguities, to take on the perplexity and disorientation of one's age, and to struggle to find meaning in the hiddenness of God. Christians around North America have come to depend on Douglas John Hall's writings to keep their faith honest and relevant. Now, in Bound and Free they will find a brief but earnest apology for the theological vocation as well as a personal testimony to a life of grappling with God as glimpsed in doubt, question, and quest.

Advertisement