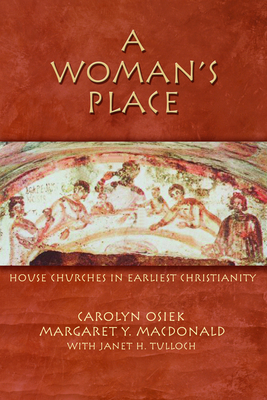 A Woman's Place
House Churches in Earliest Christianity
Paperback

* Individual store prices may vary.
Description
This focused look at women in the household context discusses the importance of issues of space and visibility in shaping the lives of early Christian women. Several aspects of women's everyday existence are investigated, including the lives of wives, widows, women with children, female slaves, women as patrons, household leaders, and teachers. In addition, several key themes emerge: hospitality, dining practices, and the extent of female segregation.
Fortress Press, 9780800637774, 345pp.
Publication Date: October 1, 2005