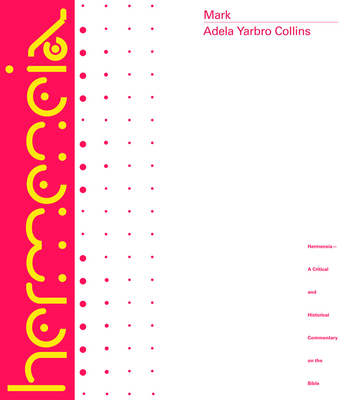 Mark
A Commentary (Hermeneia: A Critical & Historical Commentary on the Bible)
Hardcover

* Individual store prices may vary.
Description
Professor Adela Yarbro Collins brings to bear on the text of the first Gospel the latest historical-critical perspectives, providing a full treatment of such controversial issues as the relationship of canonical Mark to the Secret Gospel of Mark and the text of the Gospel, including its longer endings. She situates the Gospel, with its enigmatic portrait of the misunderstood Messiah, in the context of Jewish and Greco-Roman literature of the first century. Her comments draw on her profound knowledge of apocalyptic literature as well as on the traditions of popular biography in the Greco-Roman world to illuminate the overall literary form of the Gospel.
The commentary also introduces an impressive store of data on the language and style of Mark, illustrated from papyrological and epigraphical sources. Collins is in constructive dialogue with the wide range of scholarship on Mark that has been produced in the twentieth century. Her work will be foundational for Markan scholarship in the first half of the twenty-first century.
Fortress Press, 9780800660789, 948pp.
Publication Date: November 5, 2007