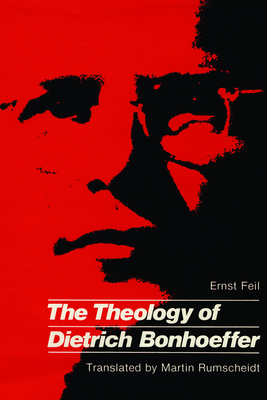 Theology of Dietrich Bonhoeffe
Paperback

* Individual store prices may vary.
Description
Feil's book is indispensable for anyone who wants to understand more clearly that unique Christian of our time, Dietrich Bonhoeffer, and his theology.
-- Eberhard Bethge, friend and biographer of Dietrich Bonhoeffer
Feil's systematic, penetrating analysis and ordering of Bonhoeffer's complete writings, seen in the general perspective of an underlying ... unity and in the particular depths which reveal that unity, is indeed awesome.
-- Geffrey B. Kelly, La Salle University
An] excellent translation by Martin Rumscheidt.... The Theology of Dietrich Bonhoeffer deserves a wide reading audience among those who continue to seek the contributions of the martyred theologian toward understanding God-in-Christ in relation to the world today.
-- F. Burton Nelson, North Park Theological Seminary
There are two secondary sources that are indispensable for the study of Dietrich Bonhoeffer. The first is Dietrich Bonhoeffer Revised Edition, Fortress Press, 2000], the definitive biography by his friend Eberhard Bethge. The second is this volume by Ernst Feil.
-- James H. Burtness, Luther Seminary
A standard in Bonhoeffer scholarship, The Theology of Dietrich Bonhoeffer] is looked upon as the most thorough and penetrating study of the development and interrelatedness of Bonhoeffer's hermeneutic, Christology, and understanding of the world.
-- John D. Godsey, Wesley Theological Seminary
Augsburg Fortress Publishing, 9780800662400, 272pp.
Publication Date: September 5, 2000