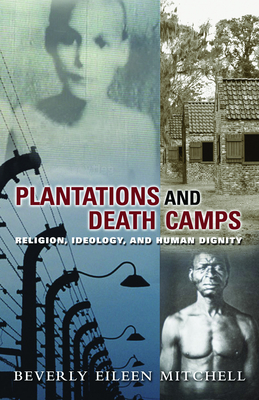 Plantations and Death Camp
Religion, Ideology, and Human Dignity (Innovations: African American Religious Thought)
Paperback

* Individual store prices may vary.
Description
Historical theologian Beverly Mitchell probes some of the most egregious assaults on humans in the modern era to divine not only the root of racial and ethnic oppressions but also the unassailable heart of human dignity revealed in that suffering. Mitchell's work looks at the parallel oppressions that were visited upon African Americans in the slave era and upon Jews in the Nazi era. Even apart from the many similarities in their respective plights, Mitchell finds a deeper commonality in the underlying religious and ideological justifications for their oppressions and the underlying, dynamic theological features of each. Even more striking is the strong assertion of their own dignity in the face of such oppression, an assertion on which Mitchell builds her theological anthropology. She finds important collaborative "lessons regarding what it means to be human in a world in which discrimination, alienation, and maltreatment between human beings are daily companions." We live in an era of rampant violence and widespread violations of human dignity. Mitchell's work calls us back to the deepest roots of human dignity and the solidarity that maintains it.
Fortress Press, 9780800663308, 147pp.
Publication Date: January 1, 2009