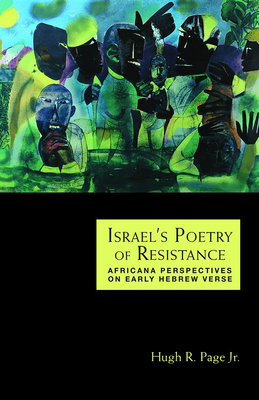 Israel's Poetry of Resistance
Africana Perspectives on Early Hebrew Verse
Paperback

* Individual store prices may vary.
Description
Noting that Israel's earliest responses to earth-shaking changes were cast in the powerfully expressive language of poetry, Hugh R. Page Jr. argues that the careful collection and preservation of these traditionsnow found in every part of the Hebrew Biblewas an act of resistance, a communal no to the forces of despair and a yes to the creative power of the Spirit.
Further, Page argues, the power of these poems to craft and shape a future for a people who had suffered acute displacement and marginalization offers a rich spiritual repertoire for Africana peoples today, and for all who find themselves perennially outside the social or political mainstream. Here Page offers fresh translations and brief commentary on the Bible's fifteen earliest poems, and explores the power and relevance of these poems, and the ancient mythic themes behind them, for contemporary life at the margins.
Fortress Press, 9780800663346, 152pp.
Publication Date: August 1, 2013