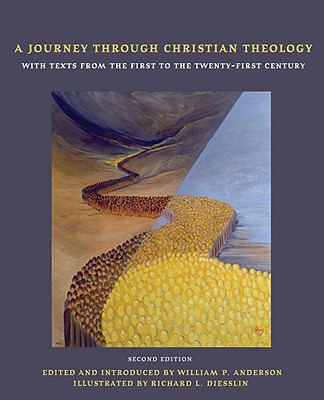 Journey Through Christian Theology, a PB (Paperback)
With Texts from the First to the Twenty-First Century
Fortress Press, 9780800696979, 454pp.
Publication Date: May 5, 2010
* Individual store prices may vary.
Description
The history of Christian theology can be a daunting, even forbidding field for the novice, who sees neither the need for nor pertinence of rummaging around dusty old texts. This people-friendly volume, a full-scale reader in the history of Christian theology, offers an easy, non-threatening, occasionally humorous yet quite thorough entry into Christianity's central texts from the Apostolic Fathers to Mary Daly. It is also enlivened by dozens of cartoons by Rich Diesslin. Highly accessible introductions to five periods precede brief introductions to and texts from more than fifty key thinkers. The texts highlight perennial themes and questions in Christian tradition, especially the meaning and importance of Jesus, challenges to the institutional church, tensions of faith and reason, spirituality, and the Christian quest for social justice. The new edition, half again as large as the original, adds significant work from the Cappadocian Fathers and the Christological controversialists, the Franciscan tradition, the Radical and English reforms, and deeper coverage of twentieth-century theologians. With learning aids, research-paper suggestions and guide, and glossary.
or
Not Currently Available for Direct Purchase