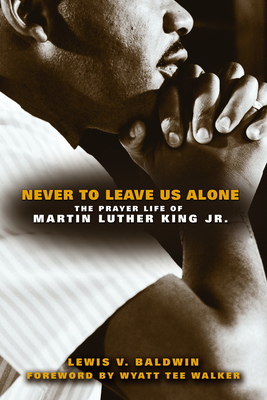 Never to Leave Us Alone
The Prayer Life of Martin Luther King Jr.
Paperback

* Individual store prices may vary.
Description
Based on years of original research, Never to Leave Us Alone is the first book-length treatment of the prayer life of the famed religious and civil rights leader. Drawing on personal prayers that King recited as a seminarian and graduate student, preacher, pastor, and then civil rights leader, award-winning historian Lewis Baldwin explains how King turned to both private prayer and meditation for his own spiritual fulfillment, and to public prayer as part of his sermonic discourse, as an aspect of his pastoral care, and as a way of moving, inspiring, and reaffirming people in the context of a crusade for equal rights, social justice, and peace. In the end, Baldwin argues, King's prayer life and reflections offer important keys not only to King the man but also to our own cultivation of core human values. The book includes photographs.
Fortress Press, 9780800697440, 184pp.
Publication Date: September 15, 2010