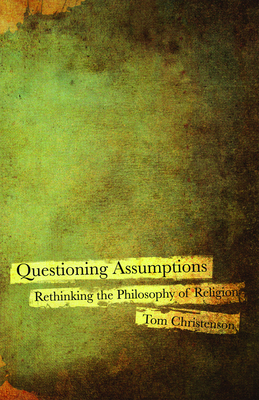 Questioning Assumptions
Rethinking the Philosophy of Religion
Paperback

* Individual store prices may vary.
Description
Tom Christenson turns philosophy inside out in this remarkable new book. Starting with the ongoing public debate over God's existence, he approaches traditional arguments in philosophy of religion and peels back their veneers to uncover the questionable assumptions underlying each. This brief, valuable book drives the reader to reconsider how to think about the most fundamental questions that surround matters of faith and religious belief.
For Christenson, three key assumptions need unpacking: that believing is the focal act of faith; that the basic religious question is about the existence of God; and that religious language actually refers to some thing, namely God. He interrogates each for its adequacy and implications for larger questions of faith and reason. By making these assumptions explicit, Christenson explores intriguing new ways of looking at the rationality of faith.
Augmenting his analysis and critique, Christenson concludes each chapter with important questions for reflection. These questions carry through the critical stance that he asks of himself and his readers, challenging all to rethink and re-imagine whether religious faith is rational.
Fortress Press, 9780800697532, 140pp.
Publication Date: February 1, 2011