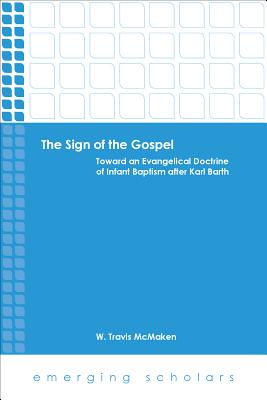 The Sign of the Gospel
Toward an Evangelical Doctrine of Infant Baptism After Karl Barth (Emerging Scholars)
Paperback

* Individual store prices may vary.
Description
The theology of the sacraments is one of the most contested parts in Barths theology, none more so than the doctrine of baptism. Barths proposals on baptism have generated intense conversation and disagreement, not only on its application to Protestant and ecumenical theology but even on its own consistency with Barths larger dogmatic project. McMaken takes up this controversial question, sets it in its proper context within the history of doctrine and Barths systematic work, and argues for a constructive reclamation of infant baptism that accords with Barths overarching theological concerns and insights, notably from Barths mature theological commitments. Pivotally, this volume claims that a reorientation of the doctrine of baptism opens up a new perspective on the practice of infant baptism on the basis of Barths theology; this new perspective, as well, holds the potential for wide, ecumenical application as a form of the proclamation of the gospel and a vital dimension of the churchs missional vocation. A commanding volume for scholars and students in systematic theology, ecumenical studies, and sacramental theology.
Fortress Press, 9780800699994, 338pp.
Publication Date: August 1, 2013