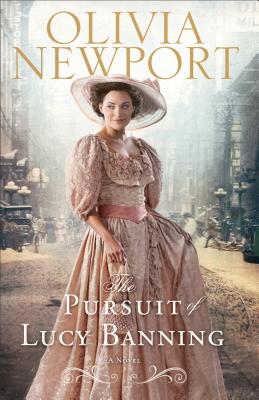 The Pursuit of Lucy Banning (Paperback)
Fleming H. Revell Company, 9780800720384, 293pp.
Publication Date: May 1, 2012
Description
Lucy Banning may live on the exclusive Prairie Avenue among Chicago's rich and famous, but her heart lies elsewhere. Expected to marry an up-and-coming banker from a respected family, Lucy fears she will be forced to abandon her charity work--and the classes she is secretly taking at the newly opened University of Chicago. When she meets an unconventional young architect who is working on plans for the upcoming 1893 World's Fair, Lucy imagines a life lived on her own terms. Can she break away from her family's expectations? And will she ever be loved for who she truly is? Readers will love being swept away into a world of mansions, secrets, and romance as they follow Lucy through the streets of the Windy City during one of the most exciting times in the city's history. From opulent upper-class homes to the well-worn rooms of an orphanage, Olivia Newport breathes life and romance into the pages of history--and everyone is invited.
About the Author
Olivia Newport's novels twist through time to discover where faith and passions meet. Her husband and two twenty-something children provide welcome distraction from the people stomping through her head on their way into her books. She chases joy in stunning Colorado at the foot of the Rockies, where day lilies grow as tall as she is.
Advertisement