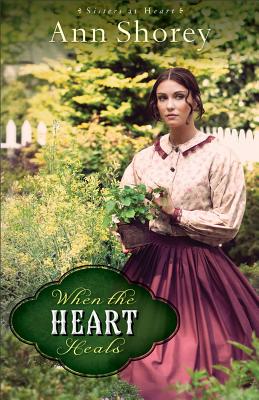 When the Heart Heals (Paperback)
Fleming H. Revell Company, 9780800720735, 342pp.
Publication Date: February 15, 2013
Description
Courageous and unconventional, Rosemary Saxon served as a nurse during the Civil War, a service that has caused most women in town to regard her as unfeminine and downright vulgar. Although she would like to put her experiences as a nurse behind her, she must support herself. She takes a position with Dr. Elijah Stewart and a mutual attraction begins to develop. But when a sophisticated woman arrives in town claiming to be Elijah's fiancEe, a heartbroken Rosemary decides to leave Noble Springs and start fresh. Can Elijah convince her of the mystery woman's deception before he loses her forever? With tenderness and grace, Ann Shorey invites readers back to the town of Noble Springs, Missouri, for an engrossing story of love's tentative first steps and fragile future in the face of opposition. Readers will find in Rosemary a sympathetic but strong woman determined to thrive in a world that doesn't always understand.
About the Author
Ann Shorey is the author of Where Wildflowers Bloom, The Edge of Light, The Promise of Morning, and The Dawn of a Dream. She has also published selections in the Cup of Comfort series and in Chicken Soup for the Grandma's Soul. Ann and her husband make their home in southwestern Oregon.
Advertisement