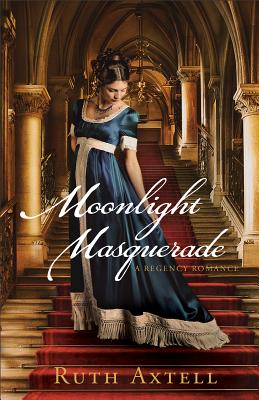 Moonlight Masquerade (Paperback)
Fleming H. Revell Company, 9780800720896, 345pp.
Publication Date: March 1, 2013
Description
Lady Celine Wexham seems the model British subject. French by birth but enjoying life in 1813 as a widowed English countess, she is in the unique position of being able to help those in need--or to spy for the notorious Napoleon Bonaparte. When Rees Phillips of the British Foreign Office is sent to pose as the countess's butler and discover where her true loyalties lie, he is confident he will uncover the truth. But the longer he is in her fashionable townhouse in London's West End, the more his staunch loyalty to the Crown begins to waver as he falls under Lady Wexham's spell. Will he find the proof he needs? And if she is a spy after all, will he do the right thing? Ruth Axtell deftly creates a world where black and white burst into a confusion of colors and no one is who they seem. Readers will be hooked from the very first scene to the final page.
About the Author
Ruth Axtell is the author of thirteen novels, including Wild Rose, one of Booklist's Top Ten in Christian Fiction. Currently a resident of Downeast Maine, Axtell has lived in the Canary Islands, Miami, and the Netherlands.
Advertisement