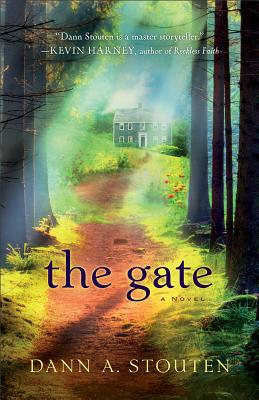 The Gate (Paperback)
Fleming H. Revell Company, 9780800721091, 245pp.
Publication Date: April 1, 2013
* Individual store prices may vary.
Description
When an ad for a vacation cottage catches the eye of a man on the edge of burnout, he impulsively sets off to visit the property while his wife and daughters are away. When he arrives and is ushered through the gate, he finds something far different from the typical vacation retreat. In fact, it seems he may have found the back door to heaven. The proprietor and people from his past welcome him with food, rest, and conversation until what started out as a little escape from everyday life turns into an experience he will never forget. This imaginative novel explores the big questions we all have about what lies beyond this earthly life. Readers hungry for a taste of heaven will find in The Gate hope, encouragement, and pure joy.
About the Author
Dann A. Stouten is former senior pastor of Community Reformed Church in Zeeland, Michigan. After a highly successful career in the auto industry, Dann returned to school and earned his DMin in narrative preaching. This is his first novel.