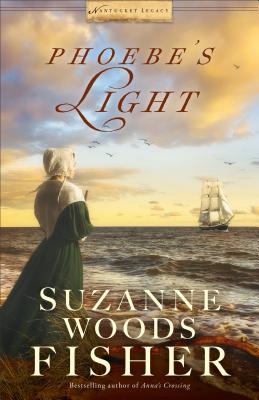 Phoebe's Light (Nantucket Legacy #1) (Paperback)
Fleming H. Revell Company, 9780800721626, 352pp.
Publication Date: February 6, 2018
Other Editions of This Title:
Hardcover (2/6/2018)
Library Binding, Large Print (2/7/2018)
* Individual store prices may vary.
Description
Phoebe Starbuck has always adjusted her sails and rudder to the whims of her father. Now, for the first time, she's doing what she wants to do: marrying Captain Phineas Foulger and sailing far away from Nantucket. As she leaves on her grand adventure, her father gives her two gifts, both of which Phoebe sees little need for. The first is an old sheepskin journal from Great Mary, her highly revered great-grandmother. The other is a "minder" on the whaling ship in the form of cooper Matthew Macy, a man whom she loathes.

Soon Phoebe discovers that life at sea is no easier than life on land. Lonely, seasick, and disillusioned, she turns the pages of Great Mary's journal and finds herself drawn into the life of this noble woman. To Phoebe's shock, her great-grandmother has left a secret behind that carries repercussions for everyone aboard the ship, especially her husband the captain and her shadow the cooper. This story within a story catapults Phoebe into seeing her life in an entirely new way--just in time.

In this brand-new series, bestselling author Suzanne Woods Fisher brings her signature twists and turns to bear on a fascinating new faith community: the Quakers of colonial-era Nantucket Island.
About the Author
Suzanne Woods Fisher is an award-winning, bestselling author of more than two dozen novels, including Anna's Crossing, The Newcomer, and The Return in the Amish Beginnings series, The Bishop's Family series, and The Inn at Eagle Hill series, as well as nonfiction books about the Amish, including Amish Peace and The Heart of the Amish. She lives in California. Learn more at www.suzannewoodsfisher.com and follow Suzanne on Twitter @suzannewfisher.