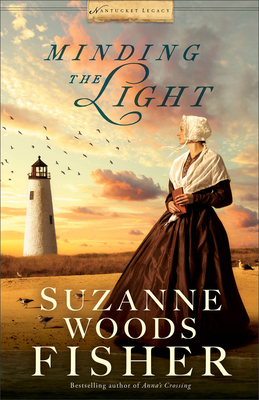 Minding the Light (Nantucket Legacy #2) (Paperback)
Fleming H. Revell Company, 9780800721633, 336pp.
Publication Date: July 3, 2018
* Individual store prices may vary.
Description
Six long years ago, Captain Reynolds Macy sailed away from his bride, looking forward to the day when he would return to Nantucket Island with a ship's hold full of whale oil. But when that momentous day finally arrives, Ren soon discovers that everything has changed in his absence. Everything. "Is nothing on this island as it appears to be?" he whispers in despair. Unlike most islanders, bold and spirited Daphne Coffin doesn't defer to Ren as an authoritative whalemaster, but sees through his aloofness to the aching heart beneath. She encourages him to return to his Quaker roots and "mind the Light," finding solace in God and community. As Ren becomes the man she believes him to be--honorable, wise, faithful--she finds herself falling in love with him. But how can she, when her heart is spoken for? Tristram Macy is Ren's business partner, cousin, and best friend--and Daphne's fianc . Love always comes at a cost, but when is the price too high? Suzanne Woods Fisher welcomes readers back to the Quaker community on Nantucket Island for this riveting love story, full of unexpected moments.
About the Author
Suzanne Woods Fisher is an award-winning, bestselling author of more than two dozen novels, including Phoebe's Light, the Amish Beginnings series, The Bishop's Family series, and The Inn at Eagle Hill series, as well as nonfiction books about the Amish, including Amish Peace and The Heart of the Amish. She lives in California. Learn more at www.suzannewoodsfisher.com and follow Suzanne on Facebook @SuzanneWoodsFisherAuthor and Twitter @suzannewfisher.