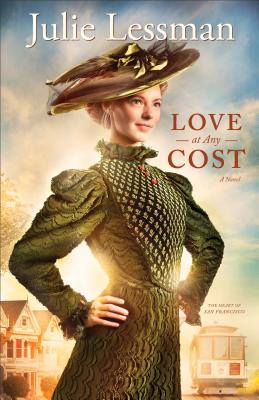 Love at Any Cost (Paperback)
Fleming H. Revell Company, 9780800721671, 416pp.
Publication Date: April 15, 2013
Description
Jilted by a fortune hunter, cowgirl Cassidy McClare is a spunky Texas oil heiress without a fortune who would just as soon hogtie a man as look at him. Hoping a summer visit with her wealthy cousins in San Francisco will help her forget her heartache, Cassidy travels west. But no sooner is she settled in beautiful California than Jamie McKenna, a handsome pauper looking to marry well, captures her heart. When Jamie discovers the woman he loves is poorer than he is, Cassidy finds herself bucked by love a second time. Will Jamie discover that money can't buy love after all? And can Cassidy ever learn to fully trust her heart to a man? With delectable descriptions and a romantic sensibility, bestselling author Julie Lessman brings the Gilded Age to life in this sumptuous new series. Readers will faithfully follow Lessman to the West Coast for more romance, passion, and surprising revelations found in Love at Any Cost.
About the Author
Julie Lessman is an award-winning author whose tagline of "Passion with a Purpose" underscores her intense passion for both God and romance. Winner of the 2009 ACFW Debut Author of the Year and Holt Medallion Awards of Merit for Best First Book and Long Inspirational, Julie is also the recipient of 14 Romance Writers of America awards and was voted by readers as "Borders Best of 2009 So Far: Your Favorite Fiction." Chosen as the #1 Romance Fiction Author of the Year in the Family Fiction magazine 2011 Readers' Choice Awards, Julie was also awarded #1 Series of the Year in that same poll and #3 Author of the Year, #5 Novel of the Year, and #4 Historical Fiction Author of the year. She resides in Missouri with her family and is the author of The Daughters of Boston series and the Winds of Change series whose first book, A Hope Undaunted, ranked #5 on Booklist's Top 10 Inspirational Fiction for 2010. You can contact Julie through her website at www.julielessman.com.
Advertisement