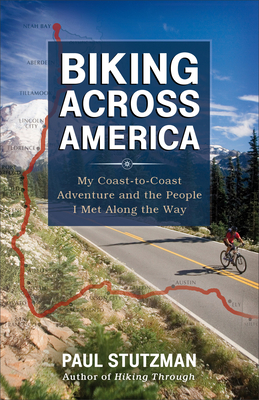 Biking Across America: My Coast-To-Coast Adventure and the People I Met Along the Way (Paperback)
My Coast-To-Coast Adventure and the People I Met Along the Way
Fleming H. Revell Company, 9780800721787, 222pp.
Publication Date: May 15, 2013
Description
After Paul Stutzman finished hiking the Appalachian Trail, he found himself longing for another challenge, another adventure. Trading his hiking boots for a bicycle, Paul set off to discover more of America. Starting at Neah Bay, Washington, and ending at Key West, Florida, Paul traversed the 5,000-mile distance between the two farthest points in the contiguous United States. Along the way he encountered nearly every kind of terrain and weather the country had to offer--as well as hundreds of fascinating people whose stories readers will love. Through cold and heat, loneliness and exhaustion, abundance and kindness, Paul pedaled on. His reward--and the readers'--is a glimpse of a noble yet humble America that still exists and inspires. Anyone who longs for adventure, who loves travel and stories of travel, and who loves this place called America will enjoy this book.
About the Author
Paul Stutzman is the author of "Hiking Through." A former restaurant manager who left his career after his wife's death from breast cancer, Paul hiked the Appalachian Trail in search of peace, healing, and freedom. He continues to seek out adventure in new ways every day. When he is not hiking or on a cross-country bike ride he makes his home in Berlin, Ohio. Find out more at www.paulstutzman.com.
Advertisement