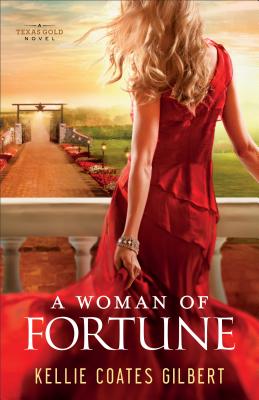 A Woman of Fortune (Paperback)
Fleming H. Revell Company, 9780800722722, 331pp.
Publication Date: June 3, 2014
Description
Texas socialite Claire Massey is living the dream. Her world is filled with designer clothes, luxury cars, and stunning homes. But her Neiman-Marcus lifestyle comes crashing down when her charming cattle broker husband is arrested for fraud. Suddenly, she finds herself facing attorneys, a media frenzy, and a trail of broken hearts. Betrayed and humiliated, Claire must start over against incredible odds to save her family--and discover a life worth living. Poignant and emotionally gripping, A Woman of Fortune reveals the many ways we deceive ourselves and how resilience of the heart is essential to authentic living. Drawing on her experiences as a legal investigator, author Kellie Coates Gilbert delivers emotionally gripping plots and authentic characters. Readers will love Claire's unbending determination as she strives to keep her family from falling apart and learns to embrace the kind of fortune that lasts.
About the Author
Kellie Coates Gilbert is a former legal investigator and trial paralegal who investigated the largest cattle fraud case in US history. Her legal experience gives her an insider's view into how people react under pressure. Gilbert explores the complexity of relationships in her emotionally charged stories about women in life-changing circumstances. The author of Mother of Pearl, she currently lives in Dallas, Texas, with her husband. Learn more at www.kelliecoatesgilbert.com.
Advertisement