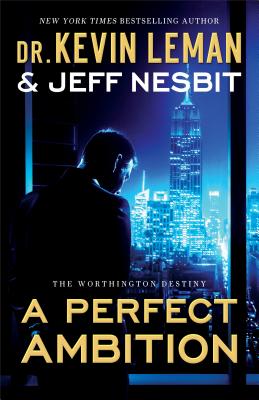 Perfect Ambition (Worthington Destiny #1) (Paperback)
Fleming H. Revell Company, 9780800723323, 336pp.
Publication Date: June 2, 2015
* Individual store prices may vary.
Description
As the firstborn son of an old and powerful family, William Jennings Worthington VI knows what it's like to be under pressure. Groomed from birth with the relentless message that he was destined for greatness, Will has always pushed himself to succeed--nearly as much as his never-satisfied financial tycoon father pushes him. Becoming CEO of his company seems the next logical step on the success ladder. But when circumstances turn, Will finds himself staring down a road that leads to Capitol Hill. Can he trade the board room for the Senate floor? Or will a closetful of family secrets keep him from his destiny? Bestselling author, psychologist, and birth order expert Dr. Kevin Leman teams up with novelist and journalist Jeff Nesbit for this compelling new series. In a culture that can't get enough of political intrigue and sneak peeks inside powerful families, this book is sure to find a ready audience.
About the Author
Internationally known psychologist, radio and television personality, speaker, and educator Dr. Kevin Leman has taught and entertained audiences worldwide. The New York Times bestselling and award-winning author of more than fifty books, including The Birth Order Book, Born to Win, Have a New Family by Friday, and Have a New Kid by Friday has made thousands of house calls through FOX & Friends, The View, TODAY, Bill Bennett's Morning in America, CBS's The Early Show, The 700 Club, and CNN. Jeff Nesbit is a former communications director to the vice president at the White House, served as the director of public affairs for two prominent federal science agencies, and has been a national journalist with Knight Ridder Newspapers. He is the author of 20 novels. Cocreator of the Emmy award-winning Science of the Olympic Winter Games and the Science of NFL Football video series with NBC Sports, Jeff is executive director for Climate Nexus and writes "At the Edge," a weekly science column for U.S. News & World Report.