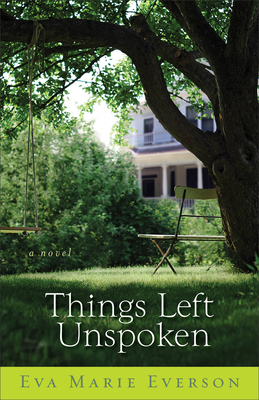 Things Left Unspoken (Paperback)
Fleming H. Revell Company, 9780800732738, 381pp.
Publication Date: June 1, 2009
Description
Jo-Lynn Hunter is at a crossroads in life when her great-aunt Stella insists that she return home to restore the old family house in sleepy Cottonwood, Georgia. Seeing the project as the perfect excuse for some therapeutic time away from her self-absorbed husband and his snobby Atlanta friends, Jo-Lynn longs to get her teeth into a noteworthy and satisfying project. But things are not what they seem, both in the house and within the complex history of her family. Was her great-grandfather the pillar of the community she thought he was? What is Aunt Stella hiding? And will Jo-Lynn's marriage survive the renovation? Jo-Lynn isn't sure she wants to know the truth--but sometimes the truth has a way of making itself known. The past comes alive in this well-written and thoughtful novel full of secrets, drama, and family with a hint of Southern drawl.
About the Author
Eva Marie Everson is an award-winning author, a successful speaker, and a popular radio personality. She is coauthor of The Potluck Club series and The Secret's in the Sauce. She lives in Casselberry, Florida.
Advertisement