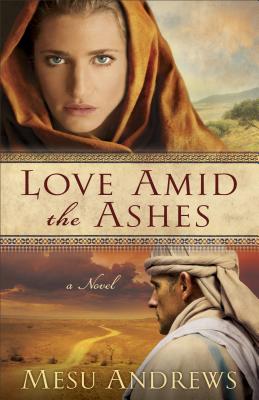 Love Amid the Ashes (Paperback)
Fleming H. Revell Company, 9780800734077, 411pp.
Publication Date: March 1, 2011
* Individual store prices may vary.
Description
Readers often think of Job sitting on the ash heap, his life in shambles. But how did he get there? What was Job's life like before tragedy struck? What did he think as his world came crashing down around him? And what was life like after God restored his wealth, health, and family? Through painstaking research and a writer's creative mind, Mesu Andrews weaves an emotional and stirring account of this well-known story told through the eyes of the women who loved him. Drawing together the account of Job with those of Esau's tribe and Jacob's daughter Dinah, Love Amid the Ashes breathes life, romance, and passion into the classic biblical story of suffering and steadfast faith.
About the Author
Mesu Andrews is an active speaker who has devoted herself to passionate and intense study of Scripture. Harnessing her deep understanding and love for God's Word, Andrews brings the biblical world alive for her readers in this debut novel. She lives in North Carolina.