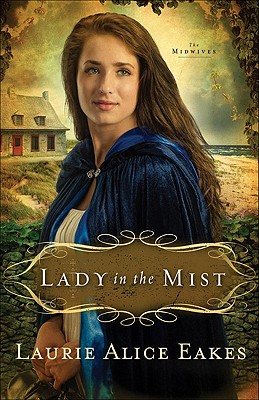 Lady in the Mist (Midwives (Revell) #1) (Paperback)
Fleming H. Revell Company, 9780800734527, 402pp.
Publication Date: February 1, 2011
* Individual store prices may vary.
Description
By virtue of her profession as a midwife, Tabitha Eckles is the keeper of many secrets: the names of fathers of illegitimate children, the level of love and harmony within many a marriage, and now the identity of a man who may have caused his wife's death. Dominick Cherrett is a man with his own secret to keep: namely, what he, a British nobleman, is doing on American soil working as a bondsman in the home of Mayor Kendall, a Southern gentleman with his eye on a higher office.

By chance one morning before the dawn has broken, Tabitha and Dominick cross paths on a misty beachhead, leading them on a twisted path through kidnappings, death threats, public disgrace, and . . . love? Can Tabitha trust Dominick? What might he be hiding? And can either of them find true love in a world that seems set against them?

With stirring writing that puts readers directly into the story, Lady in the Mist expertly explores themes of identity, misperception, and love's discovery.
About the Author
Midwives' historic role in society began to fascinate Laurie Alice Eakes in graduate school. Before she was serious about writing fiction, she knew she wanted to write novels with midwife heroines. Ten years, several published novels, four relocations, and a National Readers Choice Award for Best Regency later, the midwives idea returned, and Lady in the Mist was born. Now she writes full time from her home in Texas, where she lives with her husband and sundry dogs and cats.