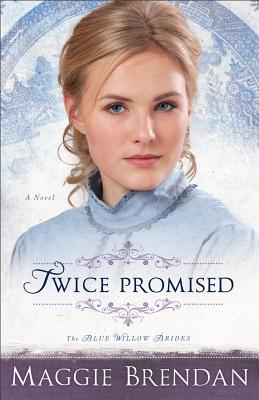 Twice Promised (Paperback)
Fleming H. Revell Company, 9780800734633, 332pp.
Publication Date: October 1, 2012
Description
Seeing how successful her older sister's "mail order marriage" has been and longing to strike out on her own, Greta Olsen answers an ad for a mail order bride in Central City, Colorado. But when she meets Jess Gifford, owner of a thriving mercantile, she begins to harbor doubts. He didn't place the ad to begin with and his business in a busy mining town leaves him little time or energy for love. To compound her troubles, she was not the only bride to answer the ad Will either bride strike the match she hopes for? Filled with amusing and awkward situations that will keep the reader interested and guessing, Twice Promised is another sweet romance from Maggie Brendan.
About the Author
Maggie Brendan is the bestselling author of several books, including the Heart of the West series and The Blue Willow Brides series. Winner of the 2013 Laurel Wreath Award, she was a 2013 finalist for the Published Maggie Award of Excellence, a 2013 finalist for the Heart of Excellence Readers' Choice Award, a 2012 finalist for Inspirational Reader's Choice award, and a recipient of the 2004 ACW Persistence Award in Atlanta. She is a member of the Author's Guild; Romance Writers of America; Faith, Hope, and Love; and Georgia Romance Writers. When she's not writing, she enjoys reading, researching for her novels, and spending time with her family. You can follow her at her website www.MaggieBrendan.com, her blog www.SouthernBelleWriter.blogspot.com, and on Facebook and Twitter @MaggieBrendan.
Advertisement