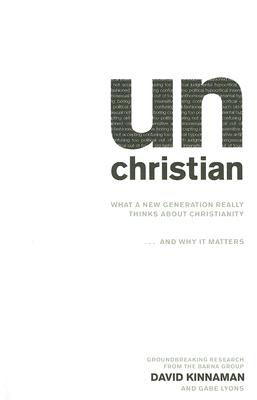 Unchristian: What a New Generation Really Thinks about Christianity...and Why It Matters (Hardcover)
What a New Generation Really Thinks about Christianity...and Why It Matters
Baker Books, 9780801013003, 256pp.
Publication Date: October 1, 2007
* Individual store prices may vary.
or
Not Currently Available for Direct Purchase
Description
Ground-breaking research presented in the bestselling book, unChristian, reveals that 16-29 year olds perceive Christianity to be anti-homosexual, judgmental, hypocritical, too political, sheltered, and proselytizing. This DVD curriculum kit developed by the Fermi Project moves the conversation forward by providing key insight into how Christians can change these perceptions when we become more like Jesus. Including insights from Gabe Lyons, David Kinnaman, Shane Claiborne, and Rick McKinley, this innovative study will move participants to not only be more aware, but to actively engage with their community. Includes DVD, leader's guide, and interactive website access.
Advertisement