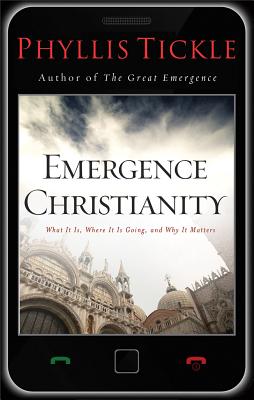 Emergence Christianity (Hardcover)
What It Is, Where It Is Going, and Why It Matters
Baker Books, 9780801013553, 237pp.
Publication Date: September 1, 2012
* Individual store prices may vary.
Description
Whatever else one might say about Emergence Christianity, says Phyllis Tickle, one must agree it is shifting and re-configuring itself in such a prodigious way as to defy any final assessments or absolute pronouncements. Yet the insightful and well-read Tickle offers us a dispatch from the field to keep us informed of where Emergence Christianity now stands, where it may be going, and how it is aligning itself with other parts of God's church. Through her careful study and culture-watching, Tickle invites readers to join this investigation and conversation as open-minded explorers rather than fearful opponents. As readers join Tickle down the winding stream of Emergence Christianity, they will discover fascinating insights into concerns, organizational patterns, theology, and most pressing questions. Anyone involved in an emergence church or a traditional one will find here a thorough and well-written account of where things are--and where they are going.
About the Author
Phyllis Tickle, founding editor of the religion department at Publishers Weekly, is the author of more than two dozen books on the subject. She is frequently quoted and interviewed in such media outlets as the New York Times, USA Today, Newsweek, Time, CNN, C-SPAN, and PBS. A lector and lay eucharistic minister in the Episcopal Church, she holds the honorary degree of Doctor of Humane Letters from both Berkeley School of Divinity at Yale University and from North Park University. She makes her home on a small farm in Tennessee. For more information, go to www.phyllistickle.com or www.thegreatemergence.com.