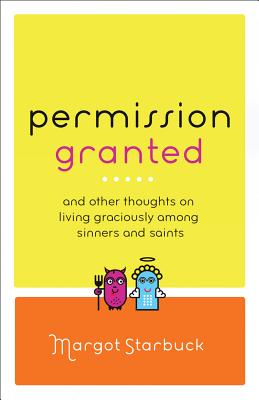 Permission Granted (Paperback)
And Other Thoughts on Living Graciously Among Sinners and Saints
Baker Books, 9780801014932, 272pp.
Publication Date: March 1, 2013
* Individual store prices may vary.
Description
Ordained as a Presbyterian pastor, and wife of a former pastor, Margot Starbuck had a hunch that authentic love for those who've traditionally been marginalized by the Church looked diametrically different than the placard-waving Christians in the media spotlight had made it appear. She wanted to catch a glimpse of the kind of grace that would actually be received by those in bars, strip clubs, a tent community, and at drag queen bingo. Scouring the Gospels for the Jesus who felt as uncomfortable as she did around disreputable sinners, Margot was surprised to find no record of him there. And though she set out searching for a warm and fuzzy kind of "love," she ended up encountering the person of Jesus in a way she's not known him before.
"Permission Granted" is a passionate and liberating call to believers to truly love sinners as Jesus does. With wit and clarity of insight, Margot shows readers that there are no "special sinners" who are worse or more deserving of contempt and judgment than others, and challenges them to a radical acceptance of sinners.
About the Author
Margot Starbuck (MDiv, Princeton Theological Seminary) is the confessions editor for "Geez Magazine"'s Sinner's Corner, and a blogger for "Red Letter Christians," "Her.meneutics," "Gifted for Leadership," and "FullFill." She also writes for "Relevant," "Neue," "Kyria," "Mutuality," "Prism," and "MomSense," as well as other print and online publications. She lives in Durham, North Carolina.
or
Not Currently Available for Direct Purchase