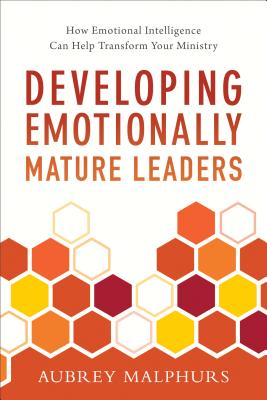 Developing Emotionally Mature Leaders (Paperback)
How Emotional Intelligence Can Help Transform Your Ministry
Baker Books, 9780801019449, 240pp.
Publication Date: April 17, 2018
* Individual store prices may vary.
Description
There are many things that make up a great leader. The ability to motivate, to see the big picture, to delegate. But perhaps just as important, if not more so, is the leader's emotional intelligence (EQ). How we feel impacts how we lead, and how those we lead feel about themselves when they're around us affects how well they follow our leadership. It follows then that if we want to be the most effective leaders, we must be emotionally mature. In this practical book, church leadership expert Aubrey Malphurs shows church and ministry leaders how to assess, understand, and improve both their own EQ and that of their followers, so that they can inspire the very best in their churches and organizations.
About the Author
Aubrey Malphurs (PhD, Dallas Theological Seminary) is the senior professor of leadership and pastoral ministry at Dallas Theological Seminary and founder of the Malphurs Group. He engages in church consulting and training and is the author of more than twenty ministry books, including Look Before You Lead and Re: Vision. He lives in Dallas, Texas.