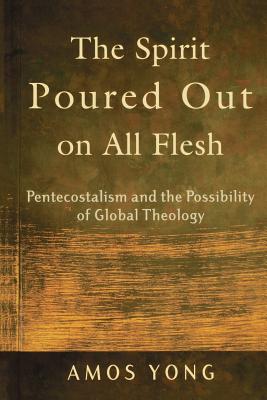 The Spirit Poured Out on All Flesh: Pentecostalism and the Possibility of Global Theology (Paperback)
Pentecostalism and the Possibility of Global Theology
Baker Academic, 9780801027703, 320pp.
Publication Date: July 1, 2005
Description
The Pentecostal movement has had an incredible impact on the shape of worldwide Christianity in the past century. Estimates are that Pentecostals and charismatics make up approximately one-fourth of Christians worldwide, and the numbers are only expected to grow. With these developments comes the need for thoughtful Christians of all persuasions to better understand Pentecostal theology. In fact, Amos Yong believes that Pentecostal theology can be a great gift to the church at large. Yong presents a thoroughly Pentecostal theology of salvation, the church, the nature of God, and creation. He also provides a fascinating survey of the state of worldwide Pentecostalism, examining how Pentecostal theology is influencing Christian churches in other countries.
About the Author
Amos Yong (Ph.D., Boston University) is professor of theology and mission and director of the Center for Missiological Research at Fuller Theological Seminary in Pasadena, California. He is the author of Beyond the Impasse: Toward a Pneumatological Theology of Religions and Discerning the Spirit(s): A Pentecostal-Charismatic Contribution to Christian Theology of Religions.
Advertisement