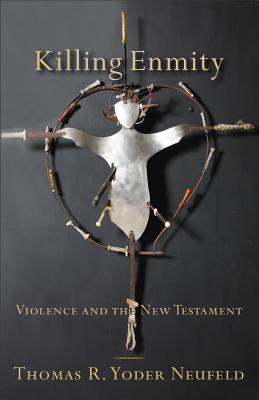 Killing Enmity: Violence and the New Testament (Paperback)
Violence and the New Testament
Baker Academic, 9780801039010, 178pp.
Publication Date: November 1, 2011
Description
Is the New Testament inherently violent? In this book a well-regarded New Testament scholar offers a balanced critical assessment of charges and claims that the Christian scriptures encode, instigate, or justify violence. Thomas Yoder Neufeld provides a useful introduction to the language of violence in current theological discourse and surveys a wide range of key ethical New Testament texts through the lens of violence/nonviolence. He makes the case that, contrary to much scholarly opinion, the New Testament is not in itself inherently violent or supportive of violence; instead, it rejects and overcomes violence. Published in the UK by SPCK as Jesus and the Subversion of Violence: Wrestling with the New Testament Evidence.]
About the Author
Thomas R. Yoder Neufeld (ThD, Harvard Divinity School) is professor of religious studies (New Testament) at Conrad Grebel University College at the University of Waterloo, Ontario. He is the author of numerous articles and several books, including "Recovering Jesus: The Witness of the New Testament" and a commentary on Ephesians.
Advertisement