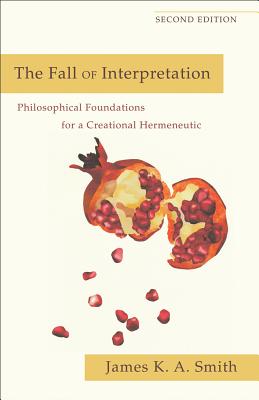 The Fall of Interpretation: Philosophical Foundations for a Creational Hermeneutic (Paperback)
Philosophical Foundations for a Creational Hermeneutic
Baker Academic, 9780801039720, 229pp.
Publication Date: April 1, 2012
Description
One of the most engaging and innovative Christian scholars of our day provides an updated interaction with contemporary hermeneutical discussions.
About the Author
James K. A. Smith (PhD, Villanova University) is the Gary & Henrietta Byker Chair in Applied Reformed Theology & Worldview at Calvin College in Grand Rapids, Michigan. In addition, he is editor of Comment magazine and a senior fellow of the Colossian Forum. He is the author or editor of many books, including the Christianity Today award winners Who's Afraid of Postmodernism? and Desiring the Kingdom, and editor of the well-received Church and Postmodern Culture series (www.churchandpomo.org).
Advertisement