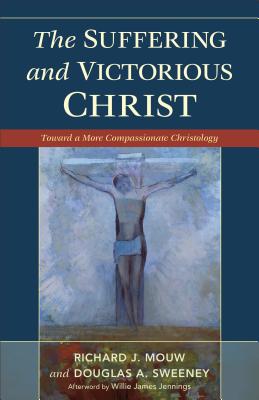 The Suffering and Victorious Christ: Toward a More Compassionate Christology (Paperback)
Toward a More Compassionate Christology
Baker Academic, 9780801048449, 112pp.
Publication Date: October 15, 2013
Description
American theologians tend to focus on the great hope Christians have through Christ's resurrection, emphasizing Christ's victory while minimizing or ignoring his suffering. Through their engagements with Japanese Christians and African American Christians on the topic of Christology, Richard Mouw and Douglas Sweeney have come to recognize and underscore that Christ offers hope not only through his resurrection but also through his incarnation. The authors articulate a more compassionate and orthodox Christology that answers the experience of the global church, offering a corrective to what passes for American Christology today. The book includes an afterword by Willie James Jennings of Duke Divinity School.
About the Author
Richard J. Mouw (PhD, University of Chicago) is professor of faith and public life at Fuller Theological Seminary. He served as the president of Fuller Seminary for twenty years and previously taught at Calvin College and the Free University in Amsterdam. He is the author of numerous books, including Uncommon Decency: Christian Civility in an Uncivil World and Talking with Mormons: An Invitation to Evangelicals. Douglas A. Sweeney (PhD, Vanderbilt University) is professor of church history and the history of Christian thought and chair of the department at Trinity Evangelical Divinity School, where he also directs the Jonathan Edwards Center and the Carl F. H. Henry Center for Theological Understanding. He is the author of numerous books, including Jonathan Edwards and the Ministry of the Word and The American Evangelical Story.
Advertisement