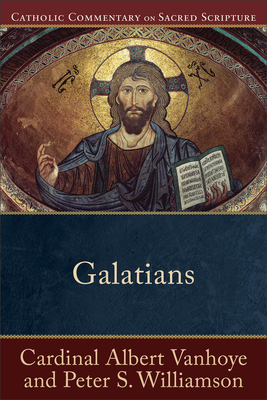 Galatians (Catholic Commentary on Sacred Scripture) (Paperback)
Baker Academic, 9780801049729, 224pp.
Publication Date: April 30, 2019
* Individual store prices may vary.
Description
In this addition to the successful Catholic Commentary on Sacred Scripture (CCSS) series, two esteemed scholars interpret Galatians from within the living tradition of the Church. The CCSS relates Scripture to Christian life today, is faithfully Catholic, and is supplemented by features designed to help pastoral ministers, lay readers, and students understand the Bible more deeply and use it more effectively. Its attractive packaging and accessible writing style make it a series to own--and to read.
About the Author
Cardinal Albert Vanhoye (SSD, Pontifical Biblical Institute) is rector emeritus of the Pontifical Biblical Institute and is a former secretary of the Pontifical Biblical Commission. Peter S. Williamson (STD, Pontifical Gregorian University) holds the Adam Cardinal Maida Chair in Sacred Scripture at Sacred Heart Major Seminary in Detroit, Michigan.