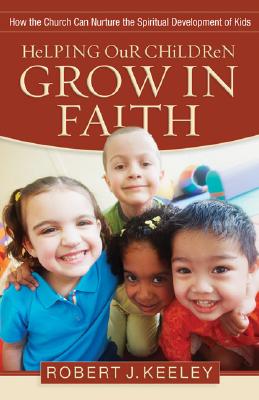 Helping Our Children Grow in Faith (Paperback)
How the Church Can Nurture the Spiritual Development of Kids
Baker Books, 9780801068294, 156pp.
Publication Date: January 1, 2008
* Individual store prices may vary.
Description
Children have serious faith questions that require serious answers, answers that adults often find themselves under-prepared to give. But the Christian community has a responsibility to help its children develop a three-dimensional faith--a faith that affects their heads, their hearts, and their spirits.
Helping Our Children Grow in Faith is designed for children's ministry and worship leaders, Sunday school teachers, and pastors--as well as parents--who want to nurture the spiritual development of the children in their lives. It shows how to integrate children into congregational worship, how to teach them the Bible but leave room for the mystery of God, and how to distinguish the difference between faith development and moral development.
About the Author
Robert J. Keeley is a professor of education at Calvin University in Grand Rapids, Michigan, and codirector, with his wife, Laura, of children's ministries at Fourteenth Street Christian Reformed Church in Holland, Michigan.