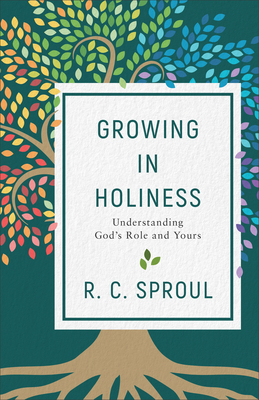 Growing in Holiness (Paperback)
Understanding God's Role and Yours
Baker Books, 9780801075926, 192pp.
Publication Date: January 21, 2020
* Individual store prices may vary.
Description
The Christian life is a process of growing in holiness, our natural response to the good news of our redemption in Christ. This kind of growth is gradual, and obstacles are plentiful. Thankfully, we don't have to go it alone. God has given us his Spirit so that we can overcome temptation and become more and more conformed to the image of Christ. But how does the Spirit work? What is the nature of our own personal involvement in the process? And how do we know if we are making progress?

Drawn from the lectures of beloved theologian R. C. Sproul, Growing in Holiness explores the doctrine of sanctification, offering insightful commentary on themes such as developing perseverance, overcoming barriers to growth, dealing with feelings of inadequacy, cultivating love for God and others, exhibiting the fruits of the Spirit, and much more. Whether you're a new believer who wants to understand what the Christian life is all about or you've been a Christian for some time but are frustrated by a lack of progress, this book is your guide to pursuing a holy life.
About the Author
R. C. Sproul (1939-2017) was founder of Ligonier Ministries, an international Christian discipleship organization located near Orlando, Florida. He was also founding pastor of Saint Andrew's Chapel in Sanford, Florida, first president of Reformation Bible College, and executive editor of Tabletalk magazine. His radio program, Renewing Your Mind, is still broadcast daily on hundreds of radio stations around the world and can also be heard online. Dr. Sproul contributed dozens of articles to national evangelical publications, spoke at conferences, churches, colleges, and seminaries around the world, and wrote more than 100 books, including The Holiness of God, Chosen by God, and Everyone's a Theologian. He also served as general editor of the Reformation Study Bible.