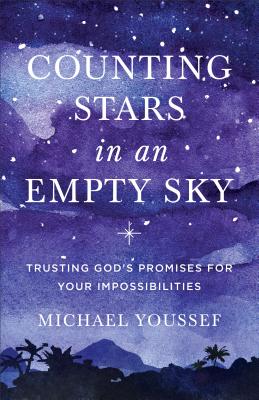 Counting Stars in an Empty Sky
Trusting God's Promises for Your Impossibilities
Paperback

* Individual store prices may vary.
Description
When God promised Abraham that his descendants would be as numerous as the stars in the sky, Abraham was childless. Yet through many obstacles, temptations, and even failures, Abraham became an example of faith as he learned to trust God's promises regardless of circumstances.

In this faith-filled book, Michael Youssef takes you through Abraham's incredible journey of faith, encouraging you to trust God's timing and plan when the road gets difficult. He also shares his own experiences of trusting God in a foreign land and includes reflection questions for you and your small group to pinpoint the ways in which you're trusting--or need to trust--God to keep his promises, even when the way forward seems impossible--even when you can't see the stars.
Baker Books, 9780801077876, 208pp.
Publication Date: September 3, 2019
About the Author
Michael Youssef is the founder and president of Leading The Way with Dr. Michael Youssef (www.LTW.org), a worldwide ministry that leads the way for people living in spiritual darkness to discover the light of Christ through the creative use of media and on-the-ground ministry teams. He is also the founding pastor of The Church of The Apostles in Atlanta, Georgia. The author of Life-Changing Prayers, Youssef lives with his wife in Atlanta. They have four grown children and ten grandchildren.