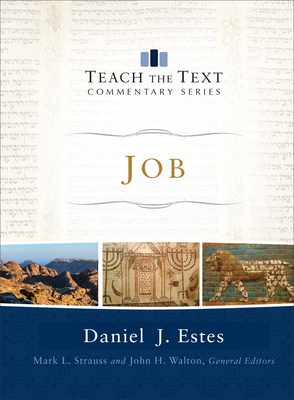 Job (Teach the Text Commentaries) (Hardcover)
Baker Books, 9780801092060, 271pp.
Publication Date: July 15, 2013
* Individual store prices may vary.
Description
The Teach the Text Commentary Series utilizes the best of biblical scholarship to provide the information a pastor needs to communicate the text effectively. The carefully selected preaching units and focused commentary allow pastors to quickly grasp the big idea and key themes of each passage of Scripture. Each unit of the commentary includes the big idea and key themes of the passage and sections dedicated to understanding, teaching, and illustrating the text.
About the Author
Daniel J. Estes (PhD, University of Cambridge) is distinguished professor of Bible at Cedarville University and the author of Hear, My Son: Teaching and Learning in Proverbs 1-9. SERIES GENERAL EDITORS Mark L. Strauss (PhD, University of Aberdeen) is professor of New Testament at Bethel Seminary San Diego. He is the author or editor of many books and articles, including How to Read the Bible in Changing Times and Four Portraits, One Jesus: A Survey of Jesus and the Gospels. John H. Walton (PhD, Hebrew Union College) is professor of Old Testament at Wheaton College. He is the author or editor of numerous books, including A Survey of the Old Testament, Old Testament Today, Ancient Near Eastern Thought and the Old Testament, and The IVP Bible Background Commentary: Old Testament.