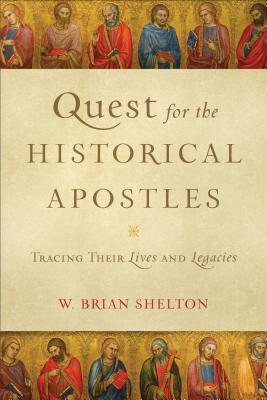 Quest for the Historical Apostles (Paperback)
Tracing Their Lives and Legacies
Baker Academic, 9780801098550, 328pp.
Publication Date: April 17, 2018
* Individual store prices may vary.
Description
The stories and contributions of the apostles provide an important entr e into church history. This comprehensive historical and literary introduction uncovers their lives and legacies, underscoring the apostles' impact on the growth of the early church. The author collects and distills the histories, legends, symbols, and iconography of the original twelve and locates figures such as Paul, Peter, and John in the broader context of the history of the apostles. He also explores the continuing story of the gospel mission and the twelve disciples beyond the New Testament.
About the Author
W. Brian Shelton (PhD, Saint Louis University), an expert on early Christianity and patristics, is chief academic officer of Toccoa Falls College in Toccoa Falls, Georgia. He is a member of the Council for Christian Colleges and Universities' Leadership Development Institute and the Georgia Governor's Teaching Fellowship Symposium.